Organising
a
virtual
conference
–
a
learning
experience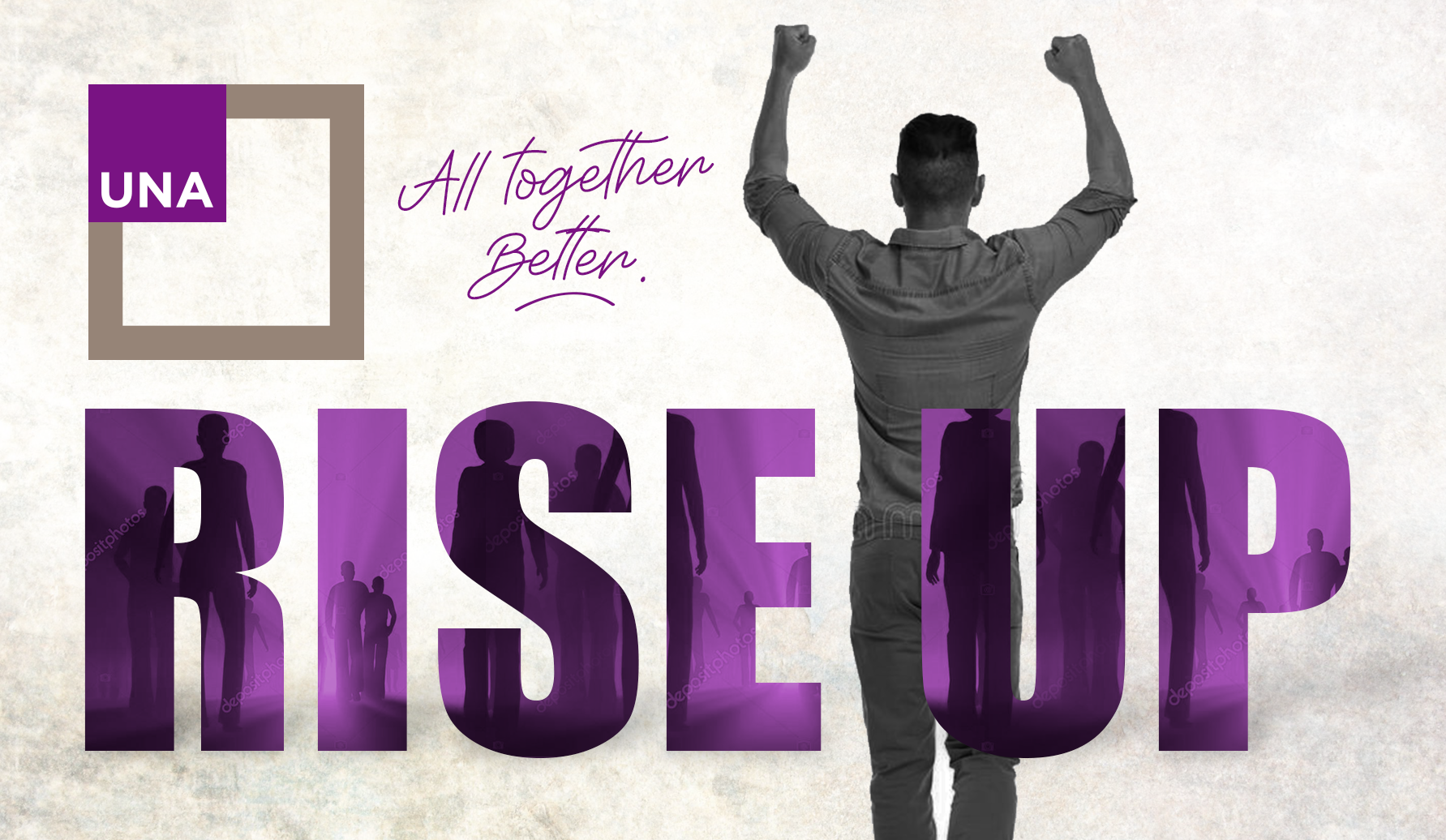 It's nearly time for the UNA Alliance annual conference and, this year, we're focusing on 'Rising Up' to the challenges that lay ahead of us all as we make our way into (hopefully sooner rather than later!) a post-pandemic future.
This year's conference takes place on Thursday 12th November and we're looking forward to welcoming several hundred delegates, from across our membership, as well as our partners.
Had someone told us this time last year, while we were enjoying a packed 'back to the future' agenda and already looking forward to seeing each other again at this year's conference, no one could have foreseen the very different circumstances we'd all find ourselves in now. With all of the additional planning and management needed to implement social distancing, and many other events having been cancelled this year, postponing our own conference could have been an easy option. But, at UNA Alliance, we love to get our members together. Planning a conference during social distancing restrictions, which have now turned into a full lockdown, has not been easy. So what have we learned that we can share with the wider world?
Live in person or virtual - theme is still king
With life for many busier than ever, asking people to take time out of their schedules to attend a conference requires content that will be have a real application and immediate use in their day to day life. This year, we've called upon UNA Alliance members, Tysers, to present on 'Brexit – the way forward', giving us all an insight into the preparations needed ahead of 31 December 2020, and reassuring us that we're in a strong position going forward. And Anna Freeman and Greg Searle from ZavFit will introduce us to a new approach to money fitness – helping us to improve our mental wellbeing by improving our attitude to finance. We've sandwiched two speed dating sessions in between these two inspiring presentations, helping us all to stay in touch and make the most of our UNA Alliance together.
Planning the platform
We're not going to lie…finding the right platform on which to run our conference wasn't easy! We reviewed countless solutions, from top end off the shelf options through to bespoke opportunities. Our platform needed several different functions, including the ability to host live presentations for all our members and partners at the same time, as well as 'break out rooms' for our speed dating.
Some of the options we reviewed were unviable for budget reasons, while others simply did not deliver the functionality we needed. Working out what you want to achieve from your event, and what content you need to share, will help you to select the most appropriate platform for your event.
Working out the format
Obviously a normal, face to face conference includes activities with multiple formats. Planning that in a virtual conference is not so simple. Keeping content short is essential for a virtual event so, while we had many plans for our sessions this year, we pared it back to ensure we could keep it engaging for everyone online, too.
One of the elements we'll really miss is, of course, our dinner event. This will, of course, need to wait until we can all be together in person, but we didn't want to miss the opportunity to support our communities so, in lieu of our usual 'on the night' charity raffle and auction, we've set up JustGiving pages to allow people, if they're able and would like to do so, to donate to two very worthy causes: Macmillan Cancer – in memory of our dear friend, Andy Jenkins – and the Samaritans, helping them to continue their work supporting the wellbeing of people across the UK during difficult times.
 We're very much looking forward to welcoming our delegates to our virtual event, and we will, of course, be sharing learnings from our conference in the weeks to come. As with any event, measuring success is key, and we'll also share what went well, and what we've learned could be done differently, as well. Watch this space!