All
Together
Better
People
–
Gareth
Cotty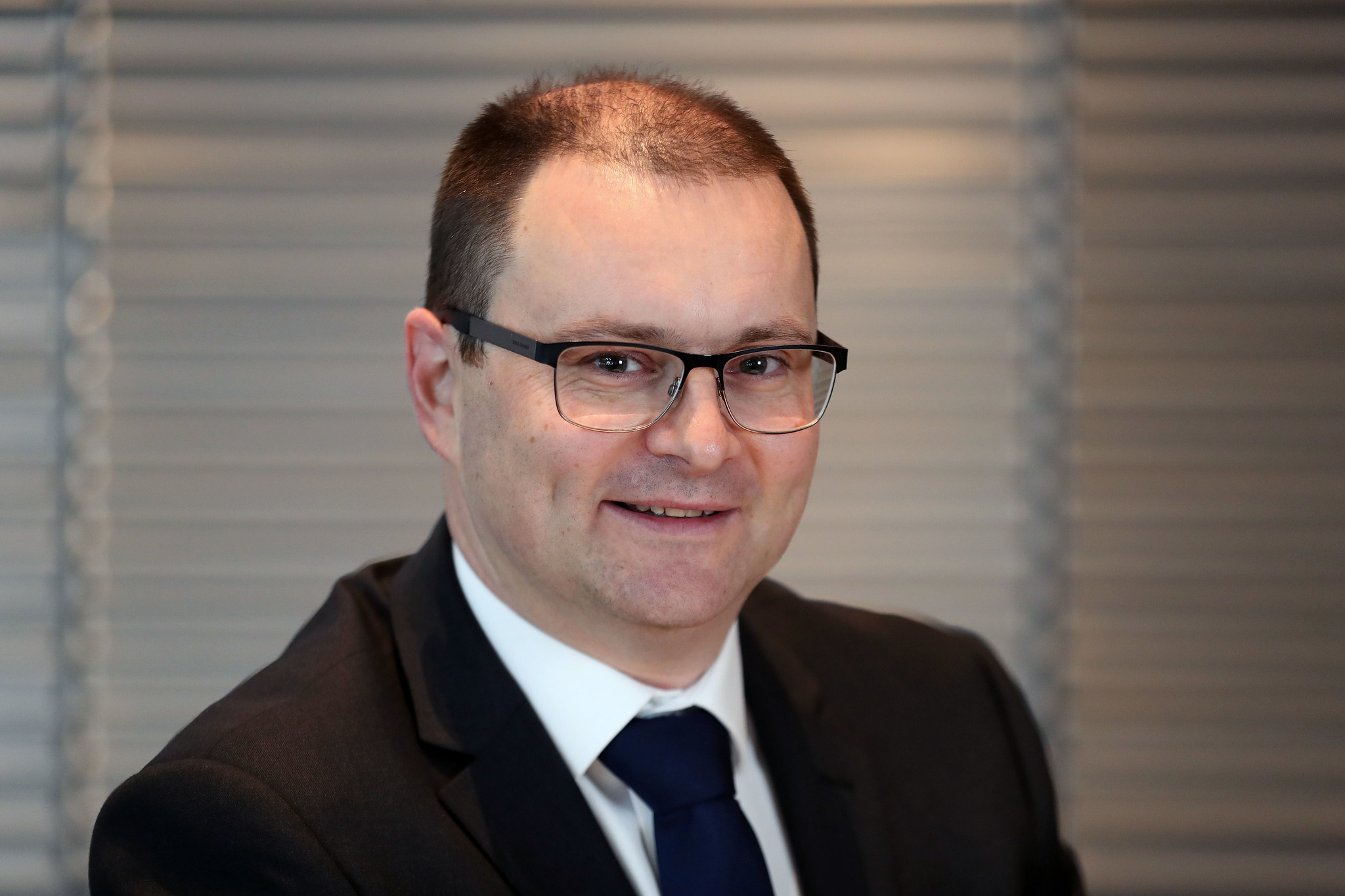 In our third in our All Together Better People series, we speak with Gareth Cotty, MD of Thomas Carroll Brokers, about his journey in insurance and as a UNA Alliance member.
You've been MD of Thomas Carroll Brokers now for three years and you've been with the company for 18 – tell us about your roles on your way to the top?
I was very clear with the Thomas Carroll team when I joined as a Business Development Executive that I would do a maximum of five years in New Business and then wanted to grow my own client account. After around eight years in that role, I was appointed as an Associate Director in our New Business Team before joining the board as Sales Director.
So in all, my five year plan became 15 years in Development. And I've loved every minute of it. For me, I've always had the opportunity in Thomas Carroll to influence what the business has done, to contribute to its success, its culture and to bring some change through.
I've always challenged myself each year to improve both myself and the business, and Thomas Carroll has always supported and encouraged that. I find that's quite rare in other organisations. I've learnt a lot from some quality colleagues that has allowed me to develop into my MD role throughout my time here.
You started out as a commercial underwriter at RSA, so you've been both sides of the fence (insurer and broker) – what made you move into broking and what do you love best about it?
The underwriting background was a great start to my career and I had a great technical grounding from some brilliant underwriters. But being young and impatient, I often found myself frustrated with the limitations of my junior underwriting licence. I had started to join surveyors on some risk visits and enjoyed the face-to-face contact with the end customer, so when an opportunity came to move into broking I took the plunge.
I have always enjoyed learning about peoples' businesses, forming friendships with clients and partners, understanding their risks and helping them grow. The most enjoyable part is always the people I engage with – within Thomas Carroll, our insurer partners and our clients, as well as all our fellow members at UNA. We are fortunate to be surrounded by many good friends across the business and the freedom in our business to make decisions and seize opportunities.
Did you plan to go into insurance as a career?
Like pretty much everyone else in the industry, no! I knew university wasn't for me but had no real idea what I wanted for a career. I had always thought about finance and banking and my careers advisor sent me for an interview for a trainee position with Sun Alliance. I had very little knowledge of the industry, but I wanted to work and seemingly impressed them through the interview!
I did take a brief sabbatical but having done that, I was very keen to come back into the sector. So I guess eventually, I did choose insurance as a career.
What lines of business are you particularly passionate about and why?
I've spent my entire career in the Commercial and Corporate space, across a wide range of business sectors and I genuinely enjoy them all. I am in the fortunate position that as our business grows, there is still plenty to learn. Over recent years, I've had far more exposure to niche sectors, including Legal Indemnities and Credit, as well as getting far closer to our Employee Benefits and Risk Management teams. Being able to take a complete view of our clients' risks and to understand how we can help them drives the passion. We don't provide quotes for insurance, we help businesses manage their risks.
What industry (and wider business) issues/causes around you particularly passionate about and why?
Where do I start with that?! Firstly, it's the people. I'm one of the many who didn't choose an insurance career but, as an industry that spans so many different skill sets and provides so many opportunities, I still think we sell ourselves short as a sector.
Getting the next generation to want to join our industry for the right reasons is important for us. I feel much more needs to be done to attract new talent to the industry. Likewise retaining talent and supporting individual growth. One of our core values is creating a 'Stage to Thrive' for our people and we are wholeheartedly behind that. Helping our team grow and creating a lifetime career with us for our people drives most of our decision making.
I am also passionate about evolving our business to meet the changing needs of our clients and colleagues. Whilst we provide generally the same insurance covers we did 20 years ago, how we do that has changed massively and the pace of change is ever accelerating. How we do things now probably won't be how we do them in 10, or even five years' time. Our clients' needs will change, how we engage with them will adapt and what is important to them and our colleagues will also be different. We are looking really closely at wellbeing, our environmental impact and innovation in amongst the day-to-day challenges of meeting client needs now. It's really important that we find time to stop and lift our heads to look longer term and make sure that we are leading the charge, not playing catch up.
You're ACII qualified – tell us about the importance of gaining professional qualifications and about professional development in general?
I firmly believe that the experience you get through the study process is invaluable – I have directly won new clients with knowledge that I have gained through the process. The qualification is important, but the knowledge is far more so. I must confess, though, I didn't always take it seriously.
Having been packed off to college by Sun Alliance to study for my Certificate of Proficiency, as soon as I had the opportunity to stop, I did so. I had several half-hearted attempts to get my Diploma and even promised John Moore, our former Chairman, that I would achieve my ACII within two years of joining Thomas Carroll. It took me nine. But the support I had was exceptional and I remain friends with my tutor from my first Sun Alliance study sessions.
We should proudly sit alongside other Chartered industries and obtaining Chartered Status as an individual and a business is something I am a firm believer in. We are trusted to protect our clients' businesses and their future – keeping ahead on our own knowledge is a must.
What are the benefits of working as a member of UNA that you most value?
There are many. We are all very like-minded and having a group of trusted friends to share knowledge, challenges and take advice from is invaluable. The Project and Leadership groups allow us to share thoughts and ideas, take a different view and challenge our thinking. We've recently been looking at our team structures and being able to spend time with our UNA friends has allowed us to learn what works well for them and bring these into our business with confidence.
The past year has really underlined the value of the group. Facing the challenges of the pandemic, being able to share that with other businesses – from the reputational impact on our industry through to challenging and lobbying insurers from a position of strength and knowledge and how we engage with our clients and teams – has been a real comfort.
We admire every business in the Alliance and enjoy working with them all.