UNA
Member
Spotlight:
SSR
In the first of our new series, each month we will be shining the spotlight on a UNA Member.
This month, it is the turn of Sutton Specialist Risks (SSR).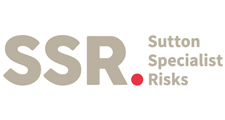 As a UNA Member, they are one of our newest, joining formally in July 2018.  As a business however, they are over 30 years old based out of central Bristol. 
Their aim is to provide niche expertise and wholesale insurance products to meet the needs of clients operating predominantly in the security and fire protection industries.  They understand the importance of meeting the high expectations of brokers who are supporting their clients.
Although their schemes are liabilities-led, a range of optional sections of cover are also available, including Professional Indemnity, D&O, Material Damage, Business Interruption and Contract Works.
In this article, SSR reflect on the successes and challenges of relaunching these specialist liability schemes with an e-trade focus.
SSR has carved out a reputation in a market where capacity frequently changes and continuity of cover is key.  QBE (and UNA Partner Insurer) have been SSR's scheme insurers since the beginning in 1989, and the underwriting team at Sutton Specialist Risks operate under a delegated authority agreement with QBE.
Historically, the liability schemes provided have been split between Per Capita (an online quoting platform which launched in 2014, designed for smaller companies and managed by brokers) and an offline main scheme (designed for larger or more complex risks, manually underwritten by a team of internal underwriters since the company was founded).
Following careful consideration, SSR made the decision to relaunch their schemes portfolio as SSR Combined, with a focus on e-trade, combining the convenience of an online quoting platform with the tailored insurance cover that contractors operating with specialist industries need.
SSR's Managing Director and UNA Board Member John Ludley said:-
"We understand that e-trading is becoming more commonplace in the insurance market, so we have combined the specialist cover that we understand our policyholders' require, with the ease of online trading for brokers.  Our knowledgeable team of underwriters are still on hand via phone, email and web chat to take referrals or answer any queries that our broker partners might have regarding SSR Combined or our other products"
SSR Combined is a fully e-traded product, launched on the 17th January 2021, which enables new business submissions or renewal risk updates to be submitted via an online broking portal or directly from Acturis Connect. This gives brokers more control of their client's policies, but also helps reduce underwriting times by removing the requirement for proposal forms or presentations to be logged manually. Brokers can submit a risk online and the details are automatically populated on Acturis for SSR's underwriting team to review.
Director Gary Uren advised:-
"We had been developing SSR Combined for a number of years, to modernise our current QBE schemes. We moved to Acturis in 2015 and we understood that brokers appreciated the convenience of our online Per Capita product, so expanding the capabilities of the quoting platform was the next logical step for us. We've been trading our Per Capita product via Acturis Connect since 2018 and we know our brokers trade with other insurers in a similar way. By working closely with Acturis and QBE, we've been able to re-design our products to better fit the evolving insurance market and extend the scope of risks which will quote automatically to reduce turnaround times."
Introducing a new e-trade platform was not without its challenges. By merging two products, the launch of SSR Combined resulted in changes to the underwriting information required in order to generate terms, for both renewals and new business.
John Ludley advised:-
"Migrating the existing book of business over to the new SSR Combined platform meant we required some additional information as we merge our products, so the pre renewal forms required for our former offline main scheme policies looked a little different. There was also additional information required in order to generate renewal terms for risks currently written on the online Per Capita facility.  We realise that, for our brokers, this could mean it might take longer than usual to obtain renewal information from policyholders – however, moving to SSR Combined has simplified future renewal processes, making it easier for brokers to manage their clients' insurance policies with us."
Sutton Specialist Risks continue to offer specialist liability-led covers for contractors operating within the following industries;
Security & Fire Protection
Cleaning
Electrical, Refrigeration, Ventilation & Air Conditioning
Renewable Energy
Facilities Management
Pest Control
Drain Cleaning
Home & Building Automation
Often the services offered by these contractors span a long list of different trades, which can makes these risks difficult to place with some insurers. SSR have a thorough understanding of these trades, including the associated exposures and the covers required to provide policyholders with peace of mind.
SSR also have facilities to cover Airside Public and Products Liability and Excess of Loss solutions for a range of risks.
If you do not currently have access to SSR's web portal, please email This email address is being protected from spambots. You need JavaScript enabled to view it. with the details of your brokerage.
To access SSR Combined via Acturis, search for 'SSR Combined' in the product target. Quotations can be referred to underwriters using the "Submit to Underwriter" option.