It's been a busy few months for UNA members, not lease for the intrepid band of walkers and drivers who embarked on the famous Three Peaks Challenge – to conquer the three highest peaks of Scotland, England and Wales – in under 24 hours.
Six teams took part in the challenge, which was part of our 20th anniversary goal to raise £20,000 for Mind and the British Heart Foundation.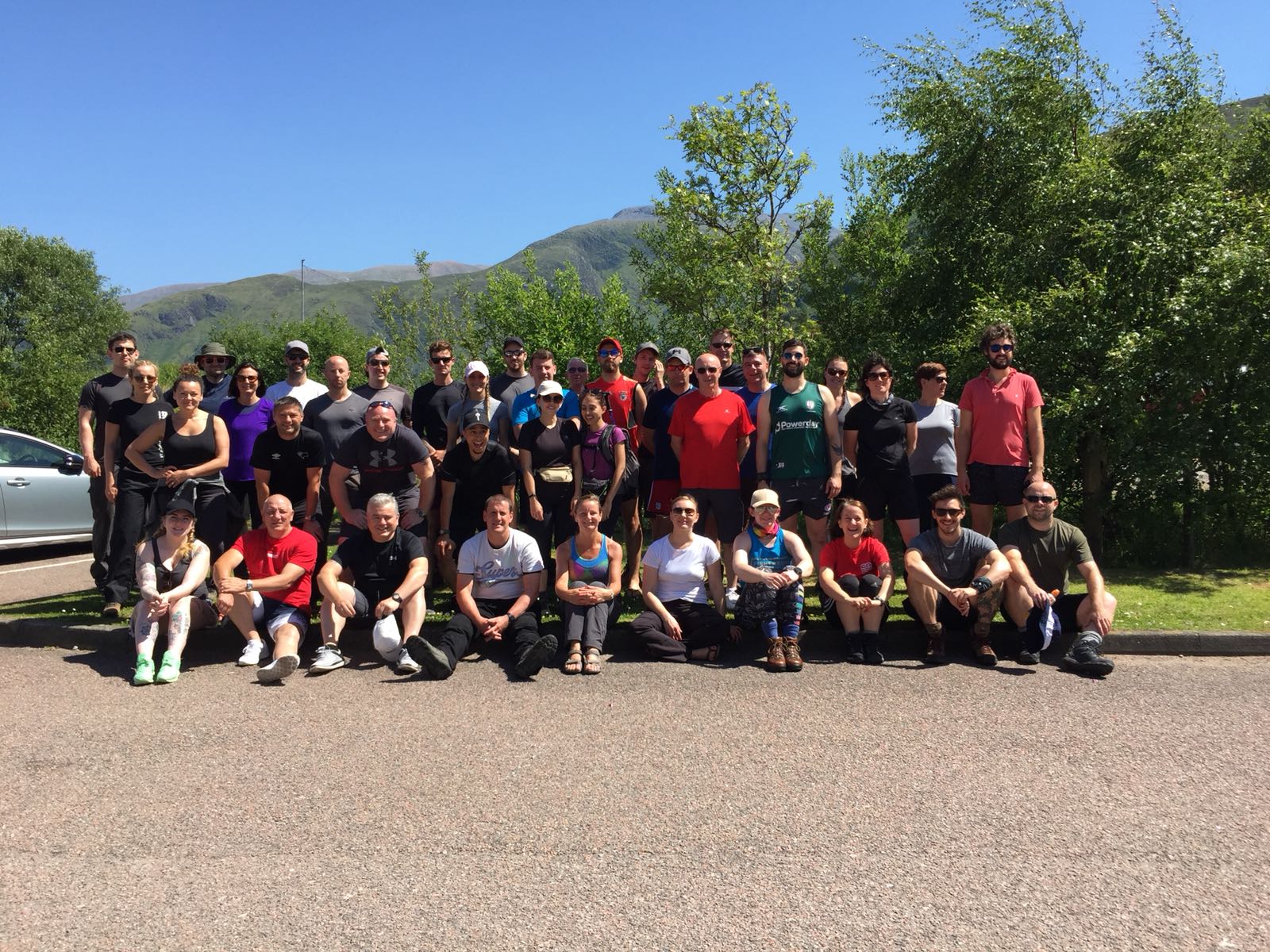 Not a cloud in the sky!
We set off on June 28th with a smile and spring in our step – soon to be brought back down to earth! A heatwave isn't something we normally have to worry about in the UK but, as we hit the slopes of Ben Nevis, it was declared the hottest day in Scotland for over 100 years! Ben Nevis has a large number of false summits, so when you think you're nearly there, you realise there's another climb around the corner. However, the first teams were back down in just under five and a half hours.
Next on the horizon was Scafell Pike in the Lake District – to be tackled in the dark, just to make it even more challenging. Progress was quick for most, with teams making up for the lost time on Ben Nevis. The speediest completed it in just over three and half hours.
By the time we reached the third peak of Mount Snowdon, those still in the running to complete the challenge within 24 hours had just around four hours left. Our teams were battling physical exhaustion from the intense exercise, heat, minor injuries, aches and pains, and a lack of sleep.
I'm delighted to say we had two teams who completed the challenge within the set timeframe – they even ran back down Snowdon to make sure they beat the clock! The first reached the finish line in 23 hrs 45 mins, with the next team just seven minutes behind.
We'd like to wish a huge congratulations to Barrie McCarthy and Greg Edwards from Thomas Carroll, Will Meyer from Sutton Winson and Susan Battersby from T L Dallas who were first home. They were closely followed by Neil Hobbs and Marc Hancock from Sutton Winson, Vikki Rowell of Ryans and Chris Jackson of Integro.
Our efforts have raised nearly £13,000 for our two charities, so a huge congratulations to everyone who took part on the day, as well those who have supported us. Our Justgiving page will be live until our conference in November when we will hopefully have smashed our target.
A special mention must go to Susan Battersby, for whom this was a particularly personal challenge. Rather poignantly for Susan, she started her climb on Ben Nevis exactly three years to the day that she was admitted to a mental health facility, to begin her long journey to recovery. Clearly she has proved to herself that, three years on, she had the strength to conquer this very demanding challenge, and that she has made huge progress in this time. If ever there was a reason for raising funds, it's personal stories like this, that make a challenge like this all the more worthwhile.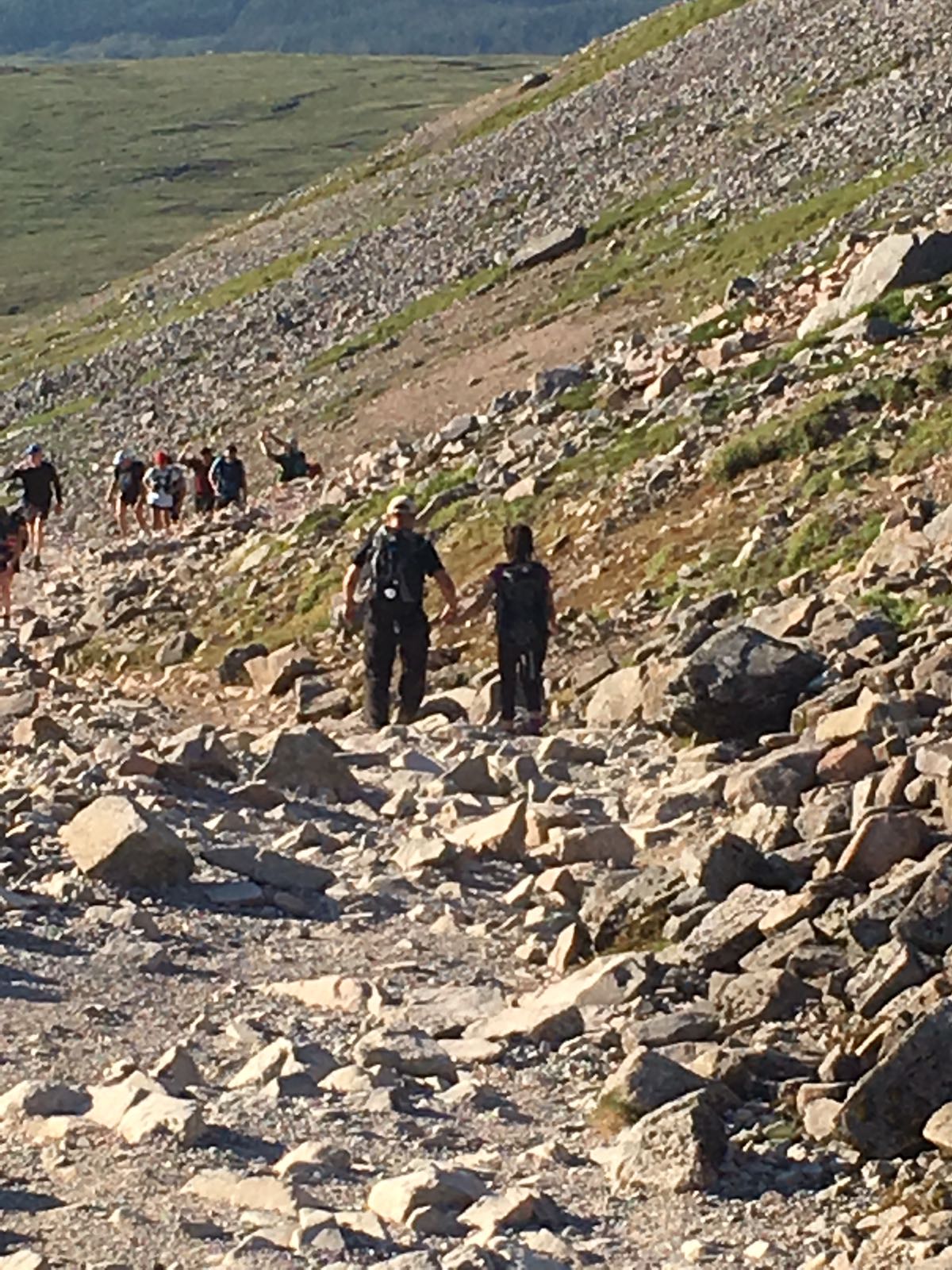 Teamworking in full swing!