In the first of our All Together Better People series for 2022, we speak with Jamie Coskry of T L Dallas.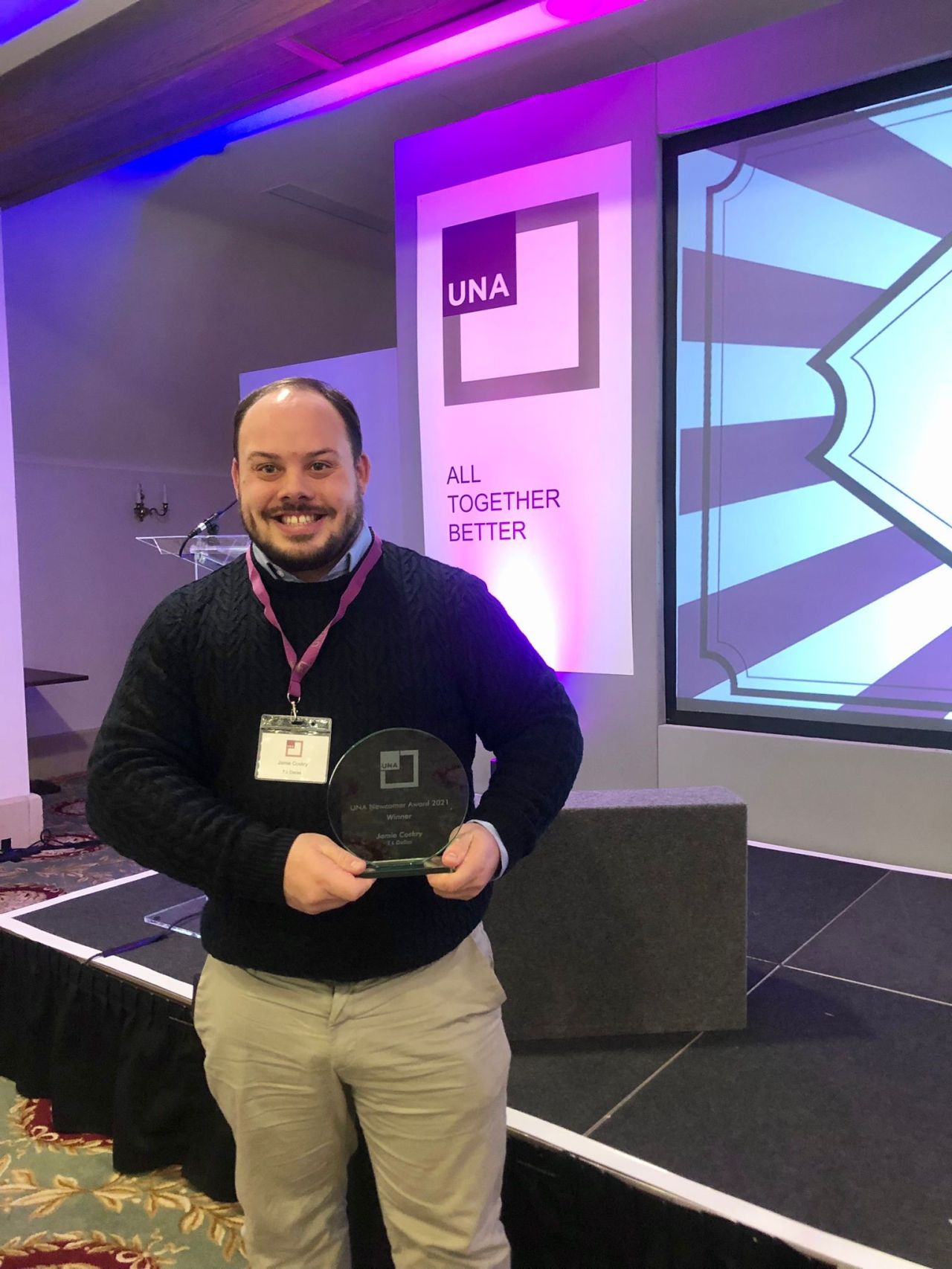 Jamie was the recent winner of the UNA Newcomer Award following a varied career path to get to where he is today.
As mentioned, you recently won the UNA Newcomer of the Year Award, tell us a bit about how your career to date brought you into the world of insurance…
My career to date has been rather varied. Progressing from rugby into a career in law was the first major change. Then for my next challenge I entered the world of Insurance. My teamworking skills through years of rugby and analytical skills brought from law allowed me to make a fairly smooth transgression into Insurance. I believe having different core skills has allowed me to adapt and grow within this industry within a relatively short period of time. 
Read more